The choice that's the right one is an informed one.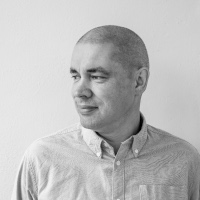 When you find yourself at the crossroads and you're not sure the best direction to take, I can help.
I've been solving large-scale online challenges for over 25 years, so my digital compass is pretty well tuned.
I'll assess the lay of the land to help you get the most out of your investment in digital, or to choose the best agencies, people or technology to improve that. And if you like, I can be your guide throughout the journey.
Then you can concentrate on doing what you do best - building your audience.
Finding a new digital agency
I help clients make effective supplier decisions for digital projects they are looking to run. The process involves:
managing procurement within relevant guidelines
helping to establish requirements and scope
research a long list of suppliers
write briefing documentation (PQQ, RFP, ITT etc)
evaluate responses and shortlist suppliers
interview the shortlist
help with the decision, negotiate final terms and contract the winner
To find out more on how I go about this, please sign up to my mailing list to receive a FREE white paper called 'How to choose an agency'.
Building an in-house digital team
Having worked in digital for over 25 years, running my own small businesses for 15 of these I can also help you cover all the things you need to think about as you start to build a team
establishing roles, responsibilities, gradings and salary boundaries
creating effective training, peer support and line management processes
making sure your culture sticks - so your team live and breath your 'why'
Getting the most of your investment in digital
You know your business needs its online presence to be effective and you know there are some great digital tools that you can take advantage of that will help you manage your business. But knowing where to start, how much time and money to invest, when and where to buy in help and what technology to choose can be daunting.
I can help you ascertain what you need and how to implement it in a cost-effective, timely manner.
helping you determine the best way to deliver a web application
navigate you through all the available scenarios and to help you make the right decision
advise on how to present your products and services online
deciding what technology to use or understanding how to get the best out of your investment in digital